PRESS RELEASE - JRP Distribution add to their car care range with the Simply Handheld Rechargeable Vacuum.
Posted by: Posted by on Thursday 22 July 2021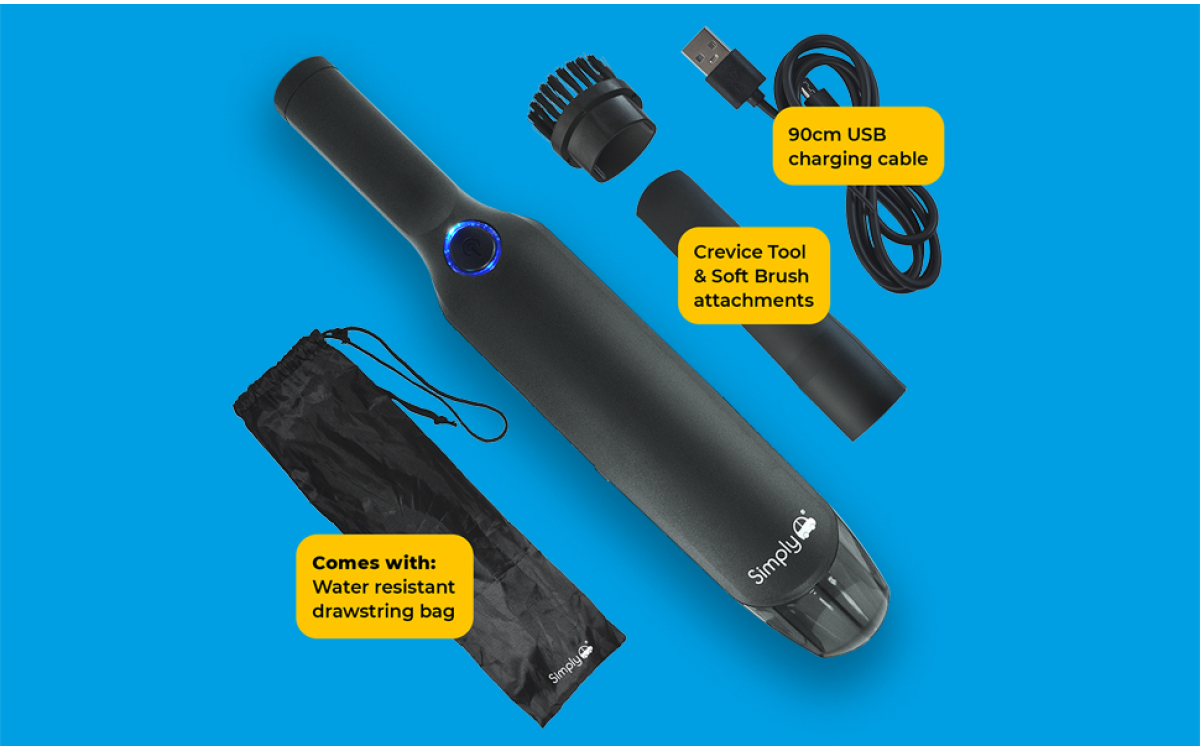 JRP Distribution are increasing their range of car care products distributed to the UK market. The Simply Handheld Rechargeable Vacuum is an innovative product designed for in-car use. The small and sleek design is made to be stored in the car for easy use by vehicle owners between journeys. Charged by USB with multiple accessories that ensure the vacuum is always on hand to reach dirt in even the trickiest spots. The powerful motor has 2 power modes and a washable HEPA filter to remove 99.9% of dust, mites and allergens. This product is ideal for professional drivers, families and detailing enthusiasts to keep their vehicle interiors spotless.