PRESS RELEASE - JRP Distribution showcase a modern approach to in car air freshening with the Calm Scents Ultrasonic Diffuser by Frsh Scents.
Posted by: Posted by on Thursday 22 July 2021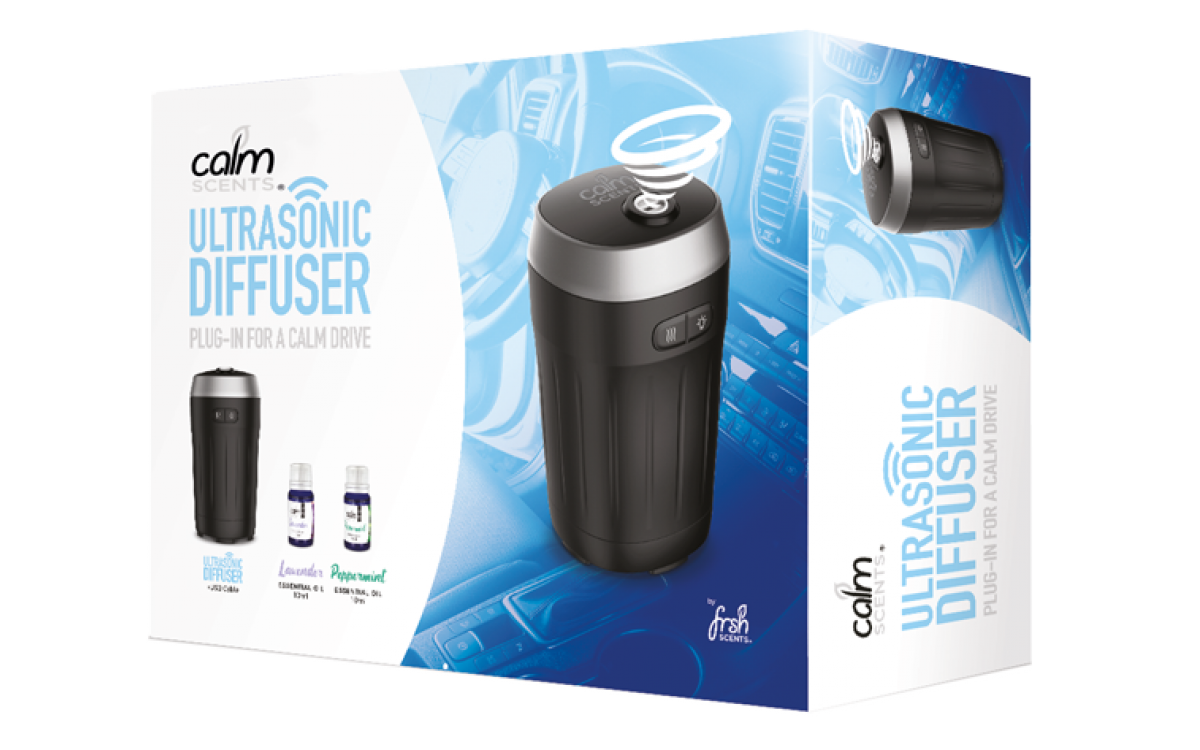 JRP Distribution now offers an ultrasonic diffuser that dissipates essential oils into the air. The humidifying mist that is created has many health and aromatherapy benefits associated with essential oils. The package includes a modern sleek diffuser and two essential oils, lavender oil can reduce stress and create a calm more relaxing drive. The peppermint oil will offer an energy boost that promotes concentration and stimulates clear thinking. Although designed to sit perfectly in car cup holders without spilling, the unit can be taken anywhere including into the home, the office and even away travelling to continue the aromatherapy benefits anytime, anywhere.
The unit is an environmental solution, by combining 50ml of water with just a couple of drops of essential oil the fragrance will last up to 5 hours and is powered by low energy USB. Unlike traditional car air fresheners which are discarded when their fragrance runs out the Ultrasonic Diffuser can be topped up time and time again.