What is Apple MFI certification and why does it matter?
Posted on: 17th February 2022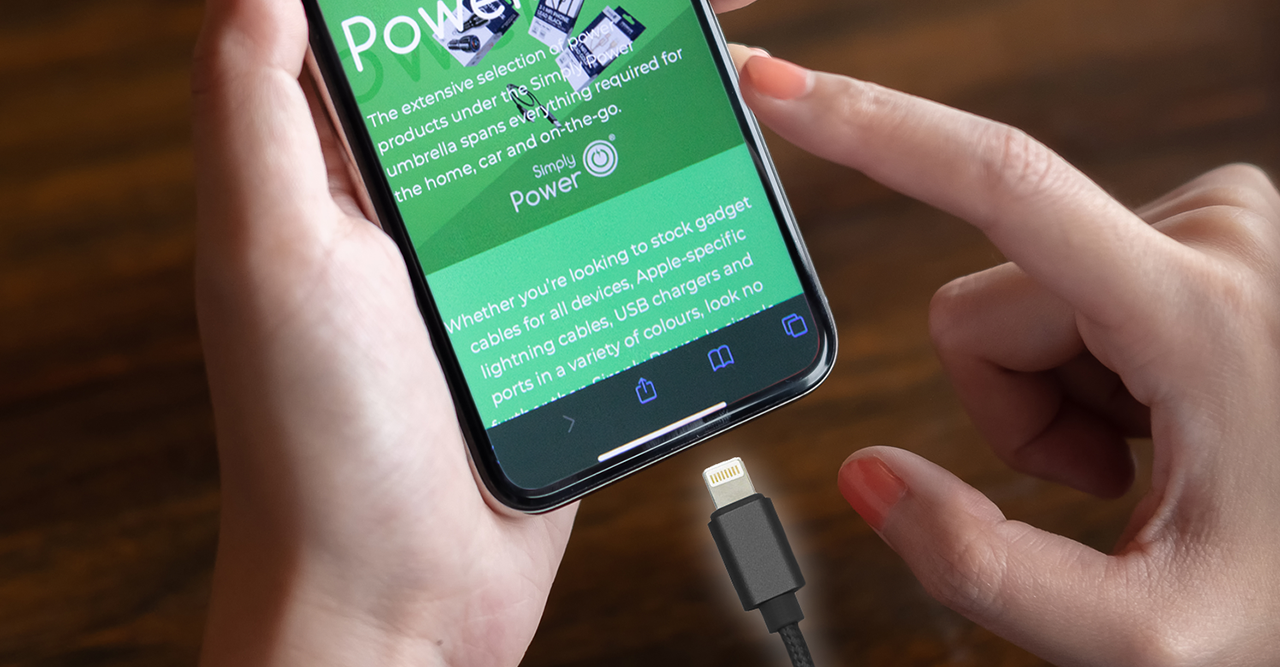 What does MFI stand for?
Put simply MFI means "Made for IOS". This is a recognised certification overseen by Apple to ensure aftermarket accessories conform to the exacting standards of Apple products and work seamlessly for both charging and data transfer.

Image - MFI Logo
Why is MFI approved important?
MFI certification show both compatibility and quality of the product. MFI certified products have a chip in the lightning connector that communicates with the apple device. Uncertified products may not work with the device or may supply unregulated power distribution.
Not only do MFI approved products have a special chip in the connector but the whole cable is checked for quality components and build, meaning they will be more durable and less likely to break than uncertified alternatives.

How are products certified?
To gain MFI certification, manufacturers need to pass rigorous quality, conformity and safety tests set out by apple. The standards have remained the same since the introduction of the lightning cable in 2012 so MFI cables both old and new will have passed the same high standard. There is also the additional cost of licensing and a small royalty for every product paid to Apple. Additional chips, improved build quality, components, royalties, and license fees all add to the cost of the MFI certified products.
But…
Having an MFI approved cable, that is more expensive, is likely to save the user money in either replacement cables or potentially damaged devices. We've all thrown away cables that just stop working with the device, this may not be the cable quality but the device not accepting it as a means of self-survival!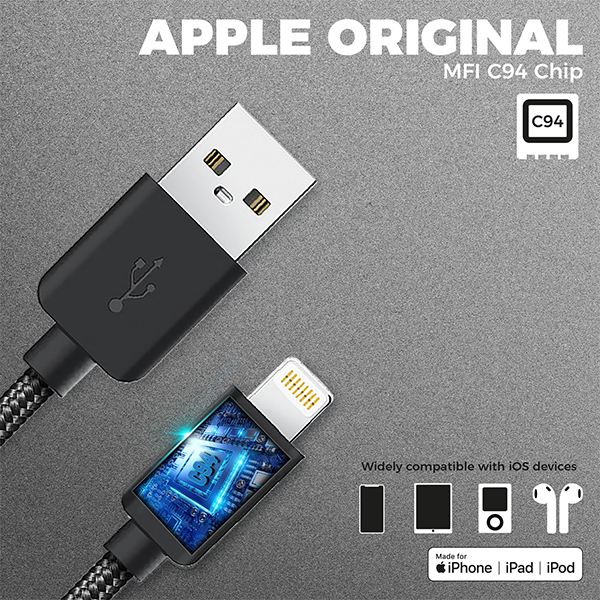 Image – Latest MFI C94 Connector
Which products are certified?
At JRP we supply a comprehensive range of MFI approved lightning cables from Simply Power. These quality cables are popular with our resellers as their customers demand quality products to use with their expensive devices. We offer a range of durable braided lightening cables which come with both USB-A and USB-C plugs.

Image - MFI Certified Cable Selection
Back to previous page