JRP Distribution wins A1 Motor Stores 'Retail Supplier of the Year' for the third year running!
Posted on: 20th September 2023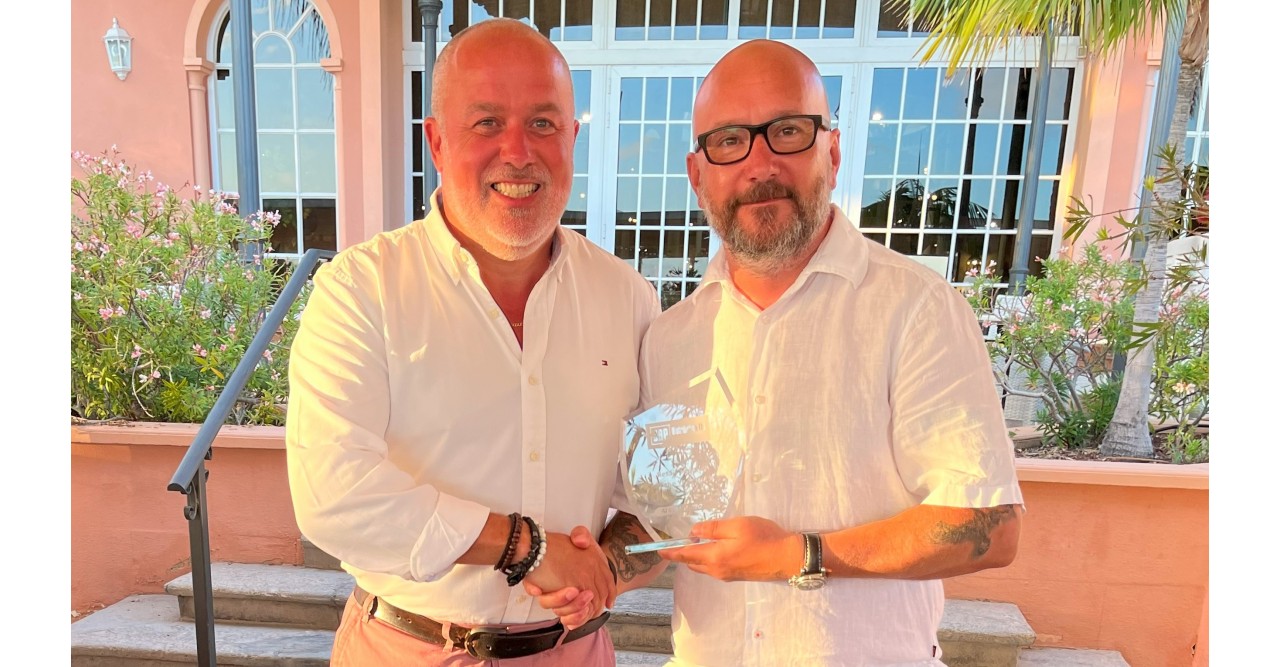 We're delighted to win this award for the 3rd year in a row
Voted for by A1 Motor Store's 150+ members across the UK and Northern Ireland, these awards recognise the valuable support given to their independent business members.
Dan O'Brien made the arduous trip to the the stunning Costa Adeja, Tenerife, for this year's presentation at the A1 Annual Convention. Starting with a welcome barbeque on the Thursday evening, which we were proud to sponsor, the prestigious A1 annual convention gives members the opportunity to come together to celebrate their successes, network with each other and meet key suppliers like us.
Our Managing Director, Ollie Page, said: "We have partnered with A1 Motor Stores for several years and are thrilled that our fantastic relationship with them is recognised in this way for the third time in a row. We work hard to ensure that we provide competitive pricing, a great product range, stock availability and fast shipping to ensure all of the A1 members get the best products on the market. It's humbling to know we stand tall against the biggest companies in the industry, so my personal thanks to all of the JRP team who make it possible and the A1 members who voted for us."
Back to previous page