Is USB-C the future for charging?
Posted on: 4th February 2022
Do you have a drawer full of USB cables with no idea what works with which device?
It seems that every device has a slightly different power connection. The idea behind USB was to create a universal port and plug that could be used to transfer data and charge devices. This almost worked but as soon as devices became smaller and more packed with technology, ports had to reduce in size to fit. USB-A (the big rectangle end) stuck around while Micro, Mini, Lightning and now Type-C were born by companies competing to create their own standard.

Image Different Types of Connections
Current frustrations could be a thing of the past!
Plugging a USB plug into a port is eternally frustrating and is never orientated in the right way to fit first time. Having two different ends to find the correct ports for is confusing for users who see no consistency between devices. Data transfer and charging is also now limited by old technology to slower than optimum speeds for the modern devices.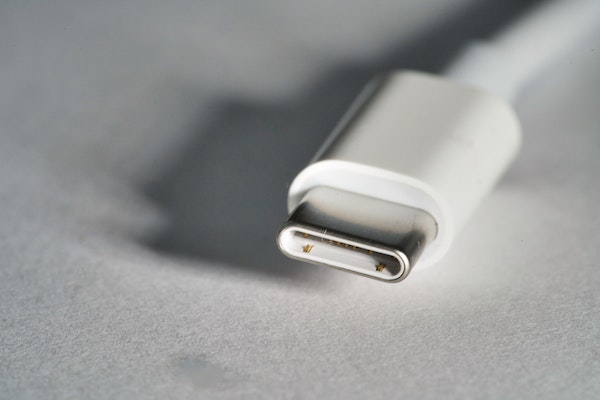 Image of USB-C – Reversible, compact and powerful.
Is USB-C the answer?
USB-C remedies the above frustrations perfectly. First off, just like Apple's lightning cable a USB-C cable can be inserted into the port either way up. A simple fix but life changing for many with reduced dexterity, sight or time! USB-C offers the opportunity to have a cable with 2 ends the same so it can be reversed, further removing confusion. USB-C is faster than any other USB based data transfer wire and charging cable. Focusing on charging speeds USB C does rely on the power output but the cable and connector is designed to handle enough power for devices such as computers and screens which is previously unheard of with original USB.
Is it just another cable that will be superseded in a year?
With the majority of the major tech companies on board this modern connection is going to stick around. Apple, Microsoft, Samsung, Sony et al. are all utilizing this connection to charge their devices. Fumbling with old USB cables will soon become a distant memory.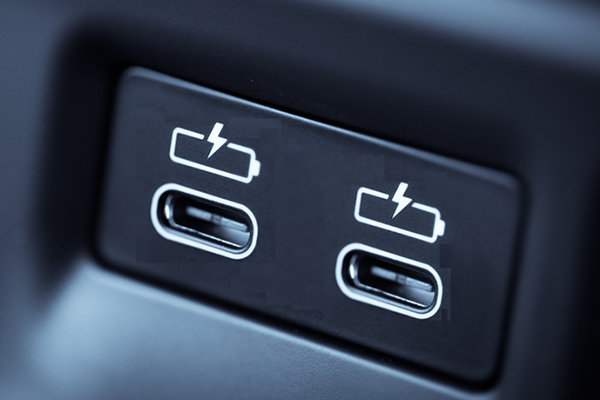 Image of vehicle dash with USB-C Port.
What does this mean to the automotive industry?
Although often slow to react due to design and supply chain, vehicle manufactures are now specifying USB-C ports as their only source of power for charging devices. No more 12V cigarette lighters or traditional USB-A ports will be seen cluttering up the dash in favor of the sleek, modern and faster USB-C ports.
In Conclusion...
To answer the initial question – USB-C is very much the present and will continue to perform into the future. With big tech companies swapping solely to USB-C, vehicle and peripheral manufacturers following suit, customers will be closing the cable drawer for good and looking to purchase quality USB-C cables to charge their devices at home and in the car.
Image New Simply Power Products
Simply Power offers a wide variety of cables for USB-C, Lightning and Micro USB including both USB-A and USB-C power connections. JRP stock the latest products from Simply Power which now include the USB-C range of products, putting the modern cable at the forefront of our offering. We are also excited to introduce the latest range of Eco cables that are manufactured from recycled plastic bottles and incorporate USB-C cables. These eco cables have a plastic outer which uses 100% sustainable recycled material while the packaging also uses no plastic and is 100% recycled card.
Back to previous page